BIG DATA – Growing bigger, Too Big to ignore!
72 hours of Youtube video is uploaded every minute
92% of the worlds data create in last 2 years
US – Doubles it in 3 years, India and China goes 24 fold by 2020
30 billion pieces of data added to facebook each month
Annual growth rate 60%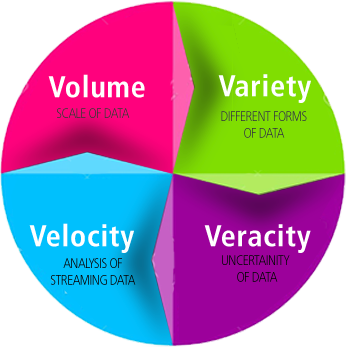 Every 60 Seconds
98000 Tweets
11 Million instant messages
168 million+ emails sent
700000 Google searches
Sophisticated analysis of this data at the right time can unlock BIG values to gain right and actionable insights. The businesses can compete and differentiate themselves through otherwise hidden valuable insights to create the next generation products and services.